European Agriculture needs to become more productive and at the same time to meet environmental goals. Reconciling food production and environmental goals can be achieved through the adoption of appropriate technologies. Frequently farm entrepreneurs do not have the right information at the right time in order to manage efficiently both their farm production and the phytosanitary (pesticide and fertilizers) treatments needed for the health plants. Moreover very often the information related to sow /harvest /treatments are not interconnected with the pesticide and fertilizers storage and are used only for administrative scopes. Agricolus project aim at address these problems by providing a novel precision agriculture solutions integrated into FI-WAARE technology enabling farmer to both produce "more with less" improving and reduce agriculture's environmental footprint.
AGRICOLUS WEB: is a web social application enabling farmers to: Create a social network of experts, farmers and agricultural entrepreneurs that can share knowledge.
Create a social alert system that can be used to send and receive georeferenced alerts for diseases and possible risks
Allow to experts, administrators and other stakeholders to share (free or with a fee) news and information that will be routed to farmers via a recommendation system.
Map the owned fields with external GIS services and analyze on the map the information received from external DSS systems, stock management systems and other services (in the future)
It is a web application that integrates the GEs to create a web application that is focused on the creation of a social network between the farmers to share information and alerts and consume some external services.
Team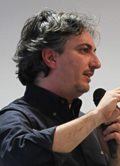 Andrea Cruciani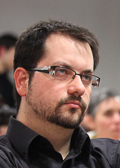 Daniele Balbini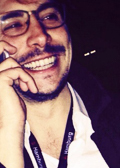 Alex Paiella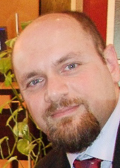 Antonio Natale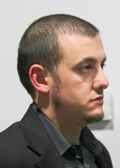 Andrea Leone
Hub
Hub Copenhagen
Domain
www.teamdev.it
Contact
+390759724382
a.cruciani@teamdev.it
Address
Via Tiberina, 70/i
06050 Collazzone (PG) – Italy
Company
TEAMDEV srl